Castle Show in Vienna, Art Drop, and Chico Art Center video talks
We are so overjoyed to be included in the
Chance for Happiness Charity Art Show
There will be symphony concerts, many dignitaries and some of the finest artists will gather for a worthy cause, and of coarse great art..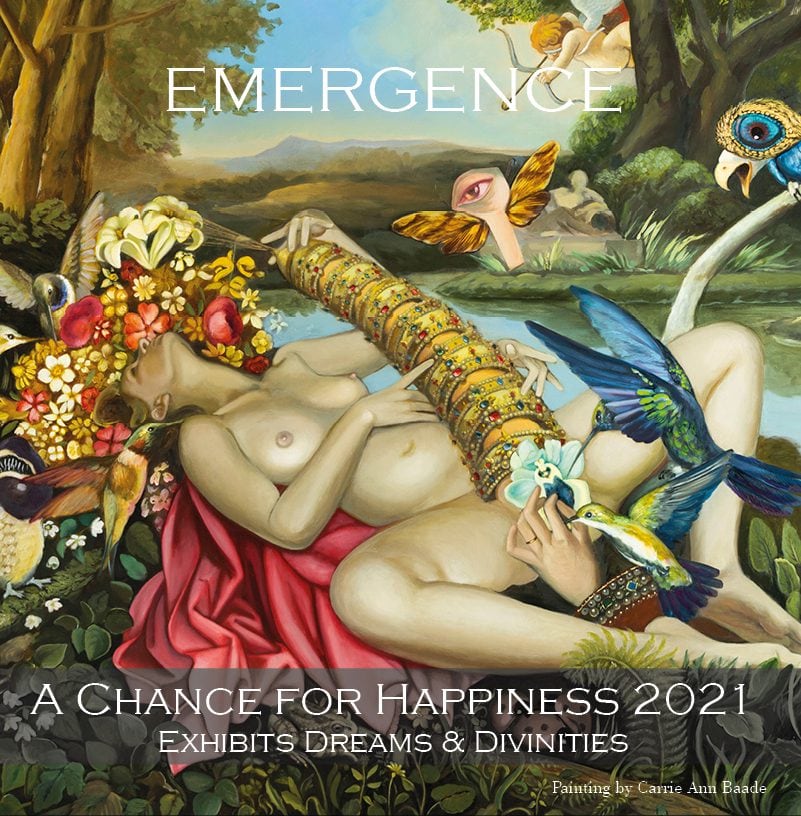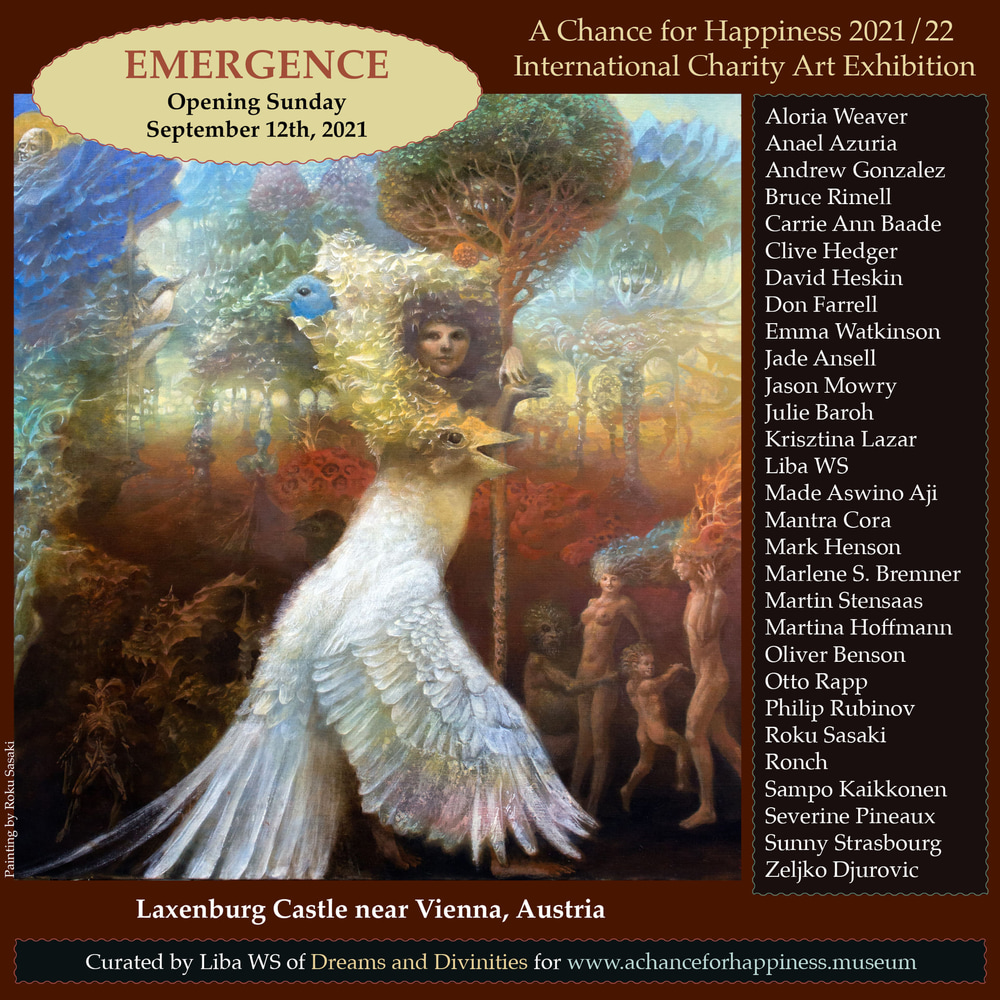 do take the arial video tour of the castle, it is a gem.

https://www.schloss-laxenburg.at/en/
Chico Art Center "Legacy Visionary Art Show"
An invitational painting exhibit held at the Chico Art Center showcasing artists from the original Visionary Art Movement born in San Francisco out of the late 60s and early 70s. The featured artists were inspired by the psychedelic era, spiritual awakening, transformative synergy, and a search for a deeper meaning of life.
The moon landing and seeing the whole earth from space gave a renewed sense of wonder about where we live, and our vision expanded. Utopia, cosmic consciousness, East meets West philosophies, and fantastic realism were concepts that artists would discover and draw upon. Some artists painted scenes of earthly beauty, a return to Eden, or imaginary landscapes from their psyche and the cosmos. Sacred geometry, world building, the beauty of nature and the human body were important themes. The artists became magicians of color, and alchemists of light, transmuting inner visions into wondrous sanctuaries for the soul.
This show comes at a particular time when there is a greater need for hope to sustain us moving forward. The works selected for this exhibit and catalog were chosen to foster hope, renew our spirits, create a meditative space to bring us joy and promote healing. ~ Nicolai Larsen
So what was it like, being the the early visionary artists that woke early then painted it? The Chico Art Center recorded Mark Roland and our own Mark Henson discussing influences and breaking the norms of contemporary painting.
Join us for the Chico Art Center video Here
Dropping Art
It used to be that dropping art meant you had an earthquake or were moving and your favorite art went crashing to the ground, frame, glass, a mess. Now, dropping art has a whole new context. Not sure where it started, but generally now when you drop art or items, it means you are putting you art up for sale at a specific time, similar to an auction. I googled "Art Drop" and found that even google is not up to speed. I found some mentions about hiding art as in a treasure hunt, or finding art in an obscure place, not exactly what young entrepreneurs are doing at all. In the NFT art world it means go to a site to see the release of the work and bid or purchase it.
Mark created an NFT after a long time finding someone to animate New Pioneers. Here is the link.. It comes with a real hold in your hand print of New Pioneers as well.